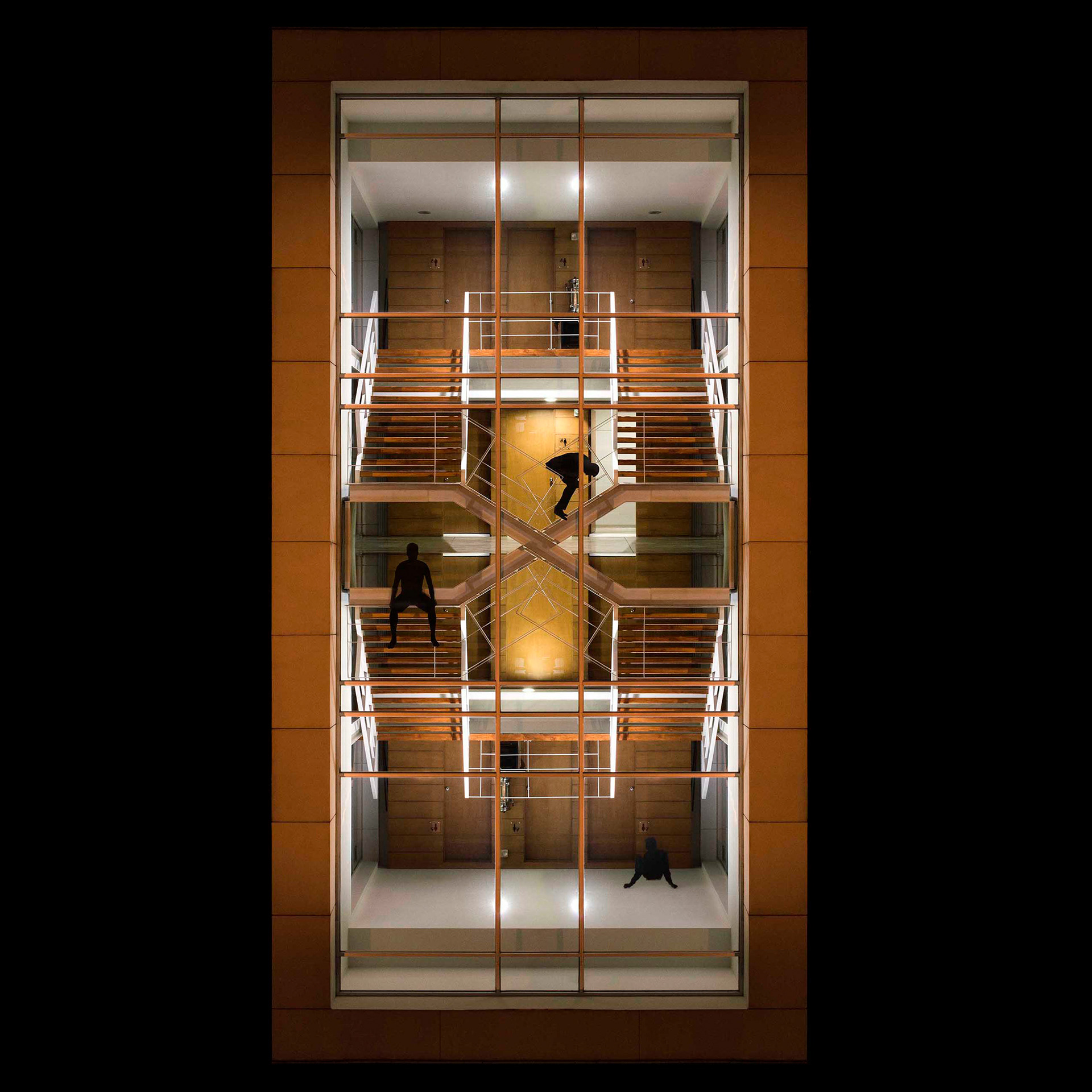 As human beings we go through architecture based on our body and its capacities, parameters such as gravity, the horizon, the direction of a staircase or a door, define our perception, when it comes to the photography of a space, we intuitively seek to give it that sense of what has been lived, mixing image and memory to validate its existence.
Appreciating the qualities of an architectural structure implies dispelling a bit this preconception of the logical sense of things, moving from what is faithfully represented to an uncertain version where the form is freed from its function. This series of 3 photographs proposes to see beyond our natural verticality to understand the environment, it shows scenes that use the realism of the medium to talk about an everyday place, but their contradictions seek to remove the viewer from the problem of reality to enrich his look.
Technical Info: 
2 photographs, 110×60 cm & 25×35 cm, 5 Diary pages 25x25 cm.
Prize winner:
Salón de Arte Anapoima, Categoría Digital, Colombia, 2019.
Prize winner:
Primavera Cajicá, Categoría Profesional, Colombia, 2021.